Follow the best art news, events, galleries & artists
| | |
| --- | --- |
| Posted on 15 January, 2019 at 19:02 | |
Local ceramic artist James Herring, in combination with the ikebana international Miami Chapter 131 offers a fantastic art auction to support Parkland Cares.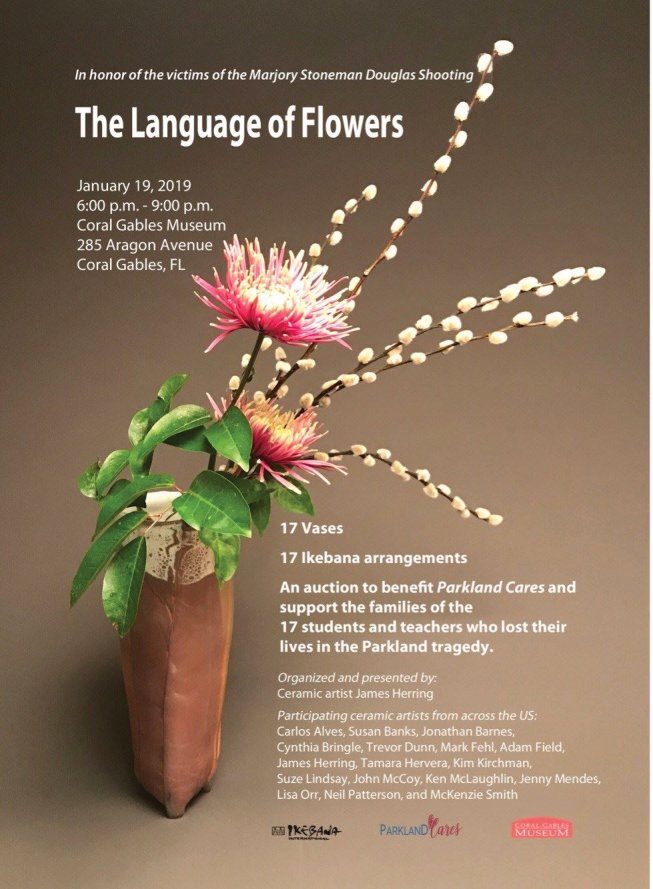 We invite you to attend to this fabulous art exhibit that combines ikebana flower arrangements in vases donated by ceramic artists from around the country. 
Artworks will be auctioned off this Saturday, January 19, 6-9 pm at the Coral Gables Museum to raise funds for, Parkland Cares, an organization that provides mental health services for survivors, families and the community after the Parkland shooting last year.
Don't miss this opportunity to help and admire fantastic art pieces.
| | |
| --- | --- |
| Posted on 7 January, 2019 at 21:26 | |
The Cultural Center of Spain in Miami (CCEMiami) and Spain Arts & Culture present the solo exhibition Art. Galicia. Sustainability. Miami. History by Spanish artist, Eugenio Ampudia. The view opens on Thursday January 17 at 7 p.m.
Kike Ortega showcases an exclusive selection of works in Miami using recycle materials. Originally from Pontevedra, Spain, Kike Ortega draws inspiration from his formal training as an architect, profound curiosity in people and their emotional state, as well as his passion for the environment.
Kike Ortega started painting as soon as he could hold a brush. Upon his father's insistence, he completed an architecture degree, which greatly influenced his art, combining innate creativity with process and structure. Kike's unique technique reflects his desire to innovate, impact, demolish pre-existing notions, and ultimately take the risk. His creative process is a self-described dialog with the chosen materials.
The role of Art in the current context of ecological crisis is certainly important. In Contemporary Art, the Art / Nature relationship adopts a series of manifestations that we artists develop through our ideas.
In my work, nature has gone from being an object of representation to becoming the main character or the subject of a type of art that acts on it or with it.
For some time it has become usual the identification of the concept of nature with ecology and as a consequence, this has resulted in the so-called ecological Art …….. but my art is not only ecological. No …… it is not ….. or it is not so much.
It is true that many of my pieces are made with recyclable materials. This obviously implies a speech on the re-use of our planet resources, but it does not mean that it necessarily entails a political nature, nor a protest. I really work instinctively and somehow in the middle of it. I do my bit to preserve nature. Simply explore new materials and they give me great freedom to work. A painter, an artist has to have the ability to discover possibilities where others don't see anything.
In my paintings when I paint, I seek to let the materials speak with rawness and honesty (concrete, metal, wood) allowing each of them to input its value (forcefulness, warmth, roundness) and try to balance it in the best way possible way.
As Eduardo Bebono said: "… it is about observing objects, not only for what they are but also for what they could become ……….. It has never harmed anyone, when you have understood one thing for what it is, to go deeper and try to see what else it could be. "I have always developed my work through my homeland elements as a union nexus. I like history I like "the old".
And I like Galicia and what it represents …… its burlap and its textures that represented so well our raw material ……. our literature work, some perhaps too forgotten …… The wood of our eucalyptus trees, pines and fish boxes… with such a life and with the smell of the sea …… the jerry cans that come and go, and those that were too exhausted and were left behind in our land, useless on their original function, to form part of our environment.
I like Galicia, always so close to the American Continent. I like to remember that we were part of its history.
The view will be open until February 23 2019. 
| | |
| --- | --- |
| Posted on 23 December, 2018 at 21:57 | |
The French artist Laurent Martinez amazed the community of Wynwood in Miami with a fantastic Solo show exhibition that started last December 17th at Art Center Wynwood.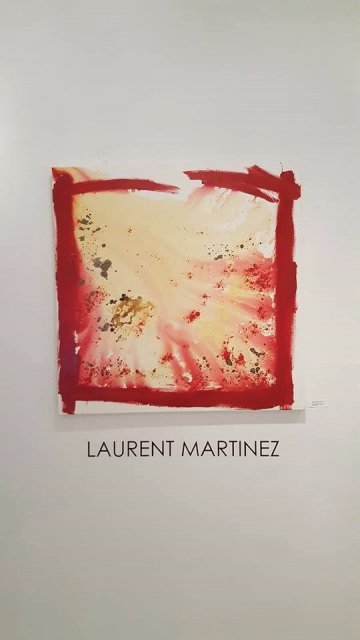 Laurent Martinez is a contemporary artist who studied fine art in France and has exhibited his artworks in many opportunities in France and in US. His unique style of paintings represent the perfect balance of composition and color, creating elegant Zen masterpieces.
At the opening night the attendants were amazed by the elegance of Laurent's artworks created with a unique technique. Mr Laurent mainly works on mixed media on canvas with soothing tones of colors.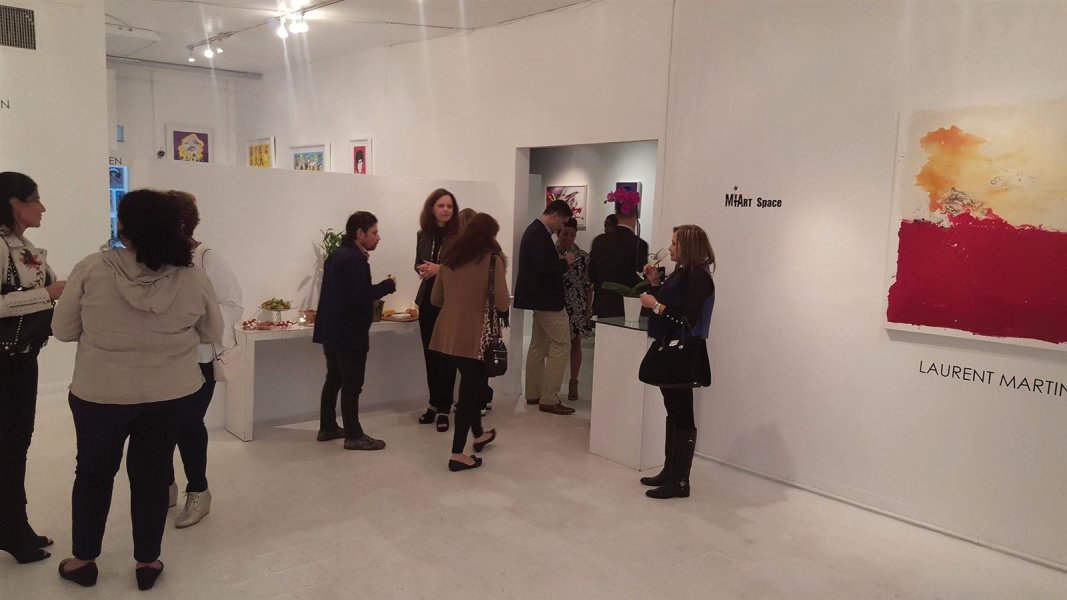 The gallery established in 2013 has an elegant collection of Laurent's Zen paintings in display. The exhibition is open to the public until the end of the month. For more information visit the gallery  located at 151 NW 36 St. Miami FL 33127 in the Wynwood art district or email
[email protected]
| | |
| --- | --- |
| Posted on 22 November, 2018 at 16:19 | |
Miami Art Week's hottest show is moving—back to—Miami's artsiest 'hood. That's right! The best parallel events to "Miami Art Week" take place in Wynwood Art District
Back in the Wynwood District for the first time since 2015, Red Dot Miami is taking over the iconic Mana Wynwood this Dec. 5–9, 2018. Mana Wynwood Address: 318 NW 23rd St, Miami, FL 33127
An anchor of the Wynwood Arts District thriving artistic and cultural scenes, the Mana Wynwood is the new long-term home of Red Dot Miami Miami.
The Wynwood Art District has the biggest concentration of art galleries and art centers in the city of Miami. An this year 2018 will host thousands of artistic events of the best quality starting December 1st. All these Parallel events are open to the public as an enrichment activity for the community.
Also home to Pinta Miami, Mana Wynwood offers the opportunity to make some exciting updates, including easy access to the hottest galleries, trendiest bars, and best restaurants in Miami, not to mention an onsite restaurant, full HVAC, restrooms and paved parking.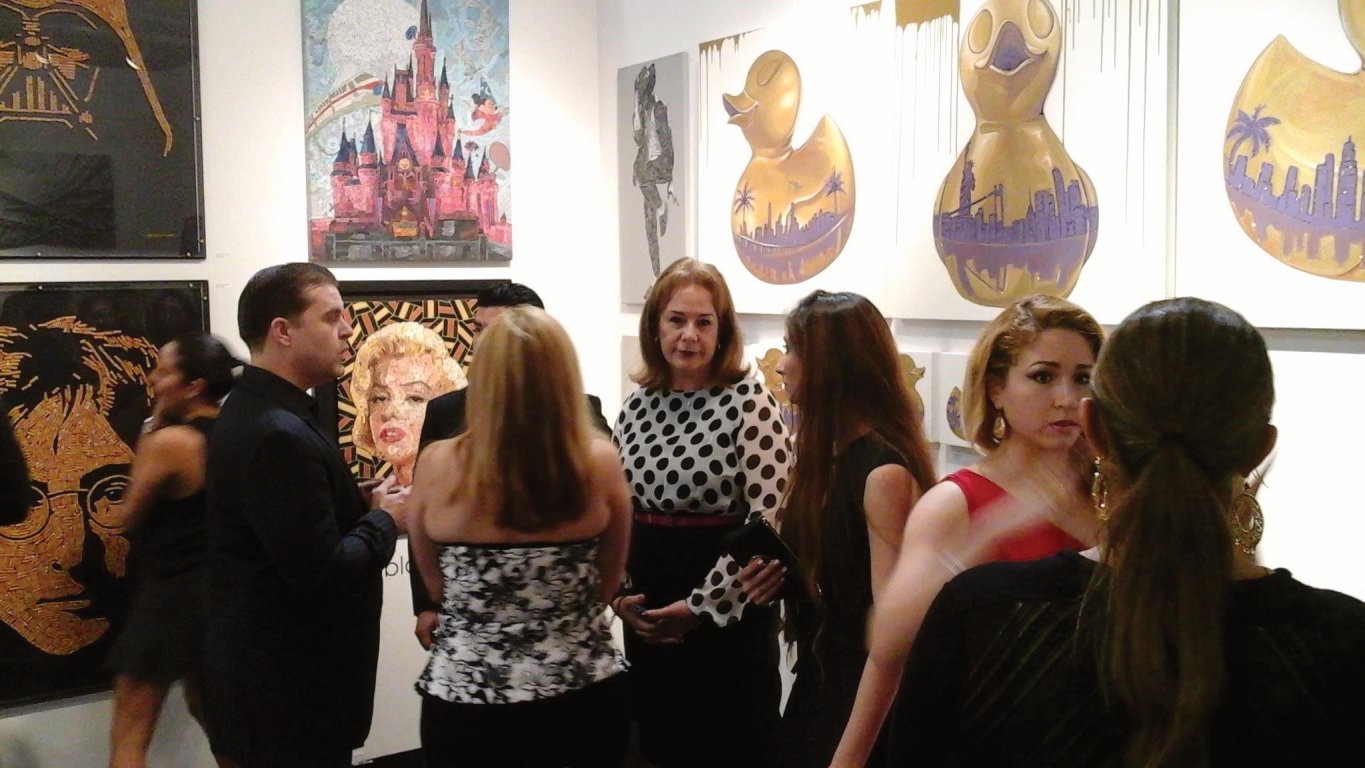 Plus, its proximity to the Miami International Airport, I-95, and all of Miami's most culturally influential neighborhoods—Downtown Miami, the Design District, Miami Beach—makes Mana Wynwood the most desirable location for Red Dot Miami Miami 2018.
Don't miss this annual art fair now relocated to the main art district in Miami
| | |
| --- | --- |
| Posted on 17 May, 2018 at 18:30 | |
A Silent Auction  by Established Latin American artists will raise funds to support the Seeds of Life Foundation

 





ART CENTER MIAMI cordially invites you to the fundraising event that will take place on Thursday, May 24th 2018 from 5:30 PM to 9:30 PM at 2650 SW 145 Ave., Miramar, FL 33027. This cultural event is free of charge and open to the general public at Riviera Point Development Group.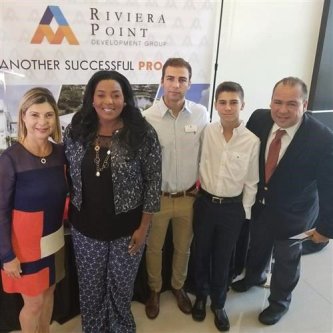 In the above image Mayor Sharief and Riviera Point Directors Mr & Mrs Azpurua at a prior ribbon cutting event in the venue.





This benefit event at Miramar will raise funds to support the non for profit organization "Seeds of Life Foundation" and its programs that help victims of domestic violence. Members of the community are welcome to enjoy an evening of Art, Wine & Life in Miramar.




A silent auction will give attendees the opportunity to bid on original works of art by  accomplished artists like: Milagros de Armas, Pablo Azar, Gustavo Fernandez, Carolina Mendoza B., Billy Monsalve Duffo, Ana Carolina Moreno, Eduardo Sanabria, Cecilia Sanchez Vegas, Carlos Tirado, Gianfranco Tomassetti & Rafael Vera. These international artists are represented by Art Center Miami and have successfully exhibited their art pieces in many galleries in America, Asia & Europe.

 


The event will be hosted by Miramar-based Riviera Point Development Group, a strong supporter of Seeds of Life. Riviera Point is a commercial real estate developer that funds many of its projects with capital from Latin America. To Riviera Point, corporate philanthropy is key to give back to the community.




 "Domestic violence has no place in our society," said Riviera Point Director of Public Relations Dania Azpurua, who is helping plan the event. "But unfortunately, this problem continues to affect families across the region."




The nonprofit organization SEEDS OF LIFE FOUNDATION provides financial, emotional and psychological support as well as temporary homes to women seeking a refuge. Seeds of Life gives women an opportunity to be safe, recover their self-esteem and start a new life in a healthy environment.




In the United States, 1 in 4 women and 1 in 7 men aged 18 and older have been the victim of severe physical violence by an intimate partner in their lifetime, according to the National Domestic Violence Hotline. "Lets help to stop violence"

 

| | |
| --- | --- |
| Posted on 11 May, 2018 at 19:03 | |
Museum of Contemporary Art (MOCA), North Miami Presents
"MONARCHS Brown and Native Contemporary Artists in the Path of the Butterfly" Exhibition from May 24 –  Aug. 5, 2018

The
Museum of Contemporary Art (MOCA), North Miami will present the group exhibition "Monarchs: Brown and Native Contemporary Artists in the Path of the Butterfly" from May 24 – Aug. 5, 2018. Curated by Risa Puleo, the exhibition features the works of 37 artists who are native to the Americas separated into conceptual categories including indigenous, immigrant and assimilated.  
The exhibition focuses on the monarch, the only butterfly that migrates in two directions, as a geographic range and a metaphor. Monarchs (specifically those of eastern North American) fly from southern Canada through the Midwest on their way to Michoacán, Mexico and back.
This survey of artists from or living in the path of the monarch, brings to life the Dakota Access Pipeline and the call to build a wall in Mexico as unrelenting issues that create challenges for people native to the Americas — being separated by conceptual categories of indigenous, immigrant, and assimilated.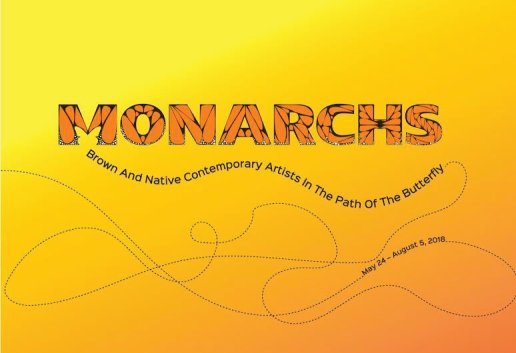 Like the butterfly, which takes at least four generations to completely navigate its way through middle America with inherited knowledge, these artists also use inherited cultural memory to showcase and explore historical narratives of their respective heritage through abstract techniques.
Artists incorporate processes such as basket weaving, bead-work, copper hammering, and quilting, and materials such as stucco, plaster, ceramics, and feathers, that hold a high degree of resonance within native, immigrant, and brown aesthetics and vernacular cultures. The exhibition also charts the movement of styles and approaches through large spans of time across the Americas, speaking to an inherited means of production and genealogy of form.
"'Monarchs' brings together the stories of migration and geography of those native to the Americas," said MOCA Executive Director Chana Budgazad Sheldon. "We are very pleased to showcase these works by many talented artists who derive or live in the migration path of the monarch butterfly. At MOCA, we take pride in providing provocative and innovative exhibitions with works that collectively embody diverse cultures from around the world."
The "Monarchs: Brown and Native Contemporary Artists in the Path of the Butterfly" project originated at the Bemis Contemporary Art Center.
Admission to MOCA is $5, free for MOCA members and North Miami residents. An artist reception will take place on Thursday, June 14, 2018 with an admission cost of $10 to the general public, free to MOCA members and North Miami residents.
| | |
| --- | --- |
| Posted on 6 May, 2018 at 13:15 | |
Last Saturday May 5th 2018 the glamorous Intercontinental Hotel in downtown Miami hosted the annual auction event for Leukemia Lymphoma Society.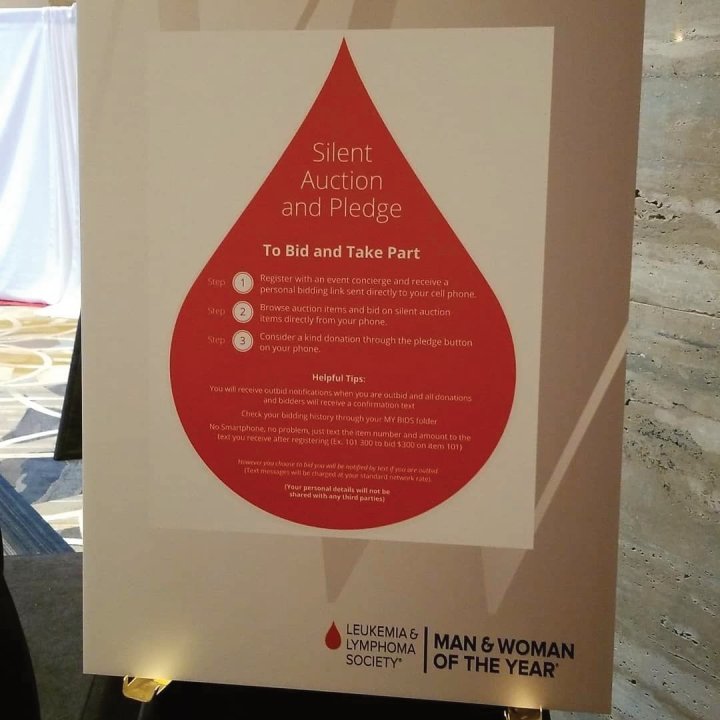 This event takes place every year in order to collect funds for this foundation that supports cancer cure, and support for individuals with cancer and their families.
LLS is the largest voluntary health organization dedicated to funding research, finding cures and ensuring access to treatments for blood cancer patients.
As part of the silent auction there is an art section with local artists in support of this benefit cause. The artist/ photographer Jose Varela, the pop artist Clara Ochoa, the emerging artist Renzo Novelli & abstract artist Max Guevara donated their valuable talent to collect funds  at the gala event.
In the picture below the artist / photographer Mr Jose Varela in the auction site with interested art collectors. Congratulations to the artists on this effort to translate art into beneficial help.
In the image above art dealers Ms Artemis Alexis & Arch. Ana Carolina Moreno at the silent auction night to benefit LLS
| | |
| --- | --- |
| Posted on 30 April, 2018 at 22:17 | |
CCEMiami presents the video and photography exhibition Corrientes: Movement With Purpose, inspired by the moving work of Flamenco Dancer, Jesús Carmona. Its grand opening was this past April 26th at 7 p.m.
Artists:
Lulo Rivero / Video Artist
Luis Olazábal / Photographer
Osmany Torres / Photographer
Ricardo Cornejo / Photographer 
Featuring Jesús Carmona / Flamenco Dancer

The exhibition will be on view until May 17th which will close with a special performance by Jesús Carmona and with a live fragment of his show Impetu's. Corrientes: Movement with Purpose is presented as part of the 4th edition of FlamenGO, the exhibition is a tribute to Flamenco, its culture and all its disciplines.
The view includes the Art video "Impetu's: Flamenco's driving force", 9 large format photographs (60 x 40 inches) and 15 medium format photographs (36 x 24 inches).
The exhibition stems from the 5-minute film by audiovisual artist, Lulo Rivero, called Impetu's: Flamenco's Driving Force, where the dancer is presented as the film's protagonist. Lulo Rivero's short film was selected and awarded at film festivals in cities such as Los Angeles, Miami, New York, Utah and in countries such as The Netherlands, Bulgaria and Colombia.
In addition to printed still frames and short clips, the exhibition includes 25 photographic works taken during the video shoot process and captured through the lens of a synergistic team of talented artists; Photographers, Luis Olazábal, Osmany Torres and Ricardo Cornejo. They were inspired to enrich the outlook of Carmona's artistic show, Impetu's, which is now touring the United States.
The Cultural Center of Spain in Miami (CCEMiami) has been
named a winner of the Knight Arts Challenge Grant 2017, an initiative of the John S. and James L. Knight Foundation for its program Macro Directors for Microtheater Miami.
| | |
| --- | --- |
| Posted on 13 April, 2018 at 17:13 | |
Art Center Wynwood was established in 2013 and is conveniently located on the main 36 Street of Wynwood  Art District in Miami. This gallery studio is a hectic space with contemporary exhibitions and workshops that bring cultural enrichment to the community in Miami.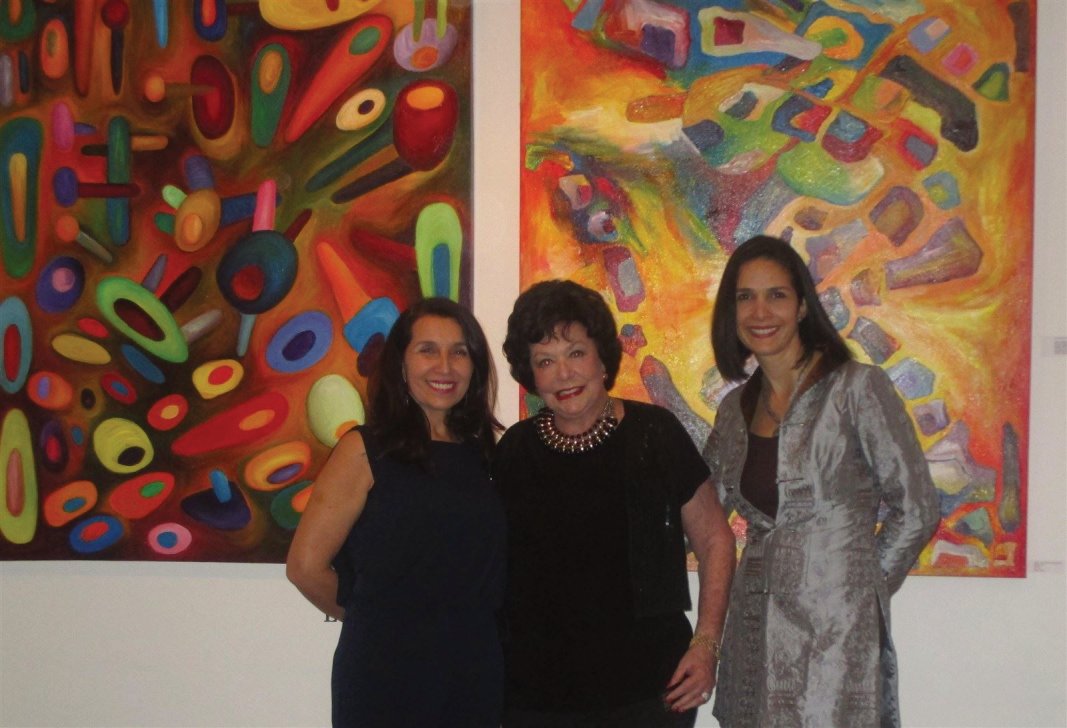 Back in 2013 36 Street was still a simply street dividing the Design District from Wynwood. The architect Ana Carolina Moreno has the vision of expanding a cultural center established in Palmetto bay a decade before a decided to took a step forward opening up a space in Wynwood.
Art Center Wynwood received the Best Cultural Center Award for 2016. 
In the image above the artist Ms Lesta Stacom and architect Ana Moreno at an art exhibition during Art Basel Season in Miami
This space offers the community the opportunity to be part of art workshops, exhibitions and educational conferences. Emerging and already established artists share their knowledge to the community with the common passion for art.
This versatile space has easy access from I-95 & is in the same block as Wynwood Graffiti Garden. Art educational workshops, art exhibitions and events take place at this center.Don't miss to visit the space if you are spending time in Miami this summer 2018
Would you like more information or want to  arrange an art event please email
| | |
| --- | --- |
| Posted on 16 March, 2018 at 20:36 | |
Art Boca Raton 3rd Edition
Art Boca Raton is an international art fair from the organizers of Art Palm Beach. International galleries will be exhibiting modern, contemporary, and emerging artists from the 20th and 21st centuries. The five day fair includes a full schedule of collector lectures, artist talks, artist's demonstrations, curatorial tours and invitations to community satellite art events at local art institutions.  Collectors and art lovers are encouraged to take advantage of the fair's full offerings to immerse themselves in enriching their knowledge in art history and current art trends in collecting and viewing art.
15-18 March 2018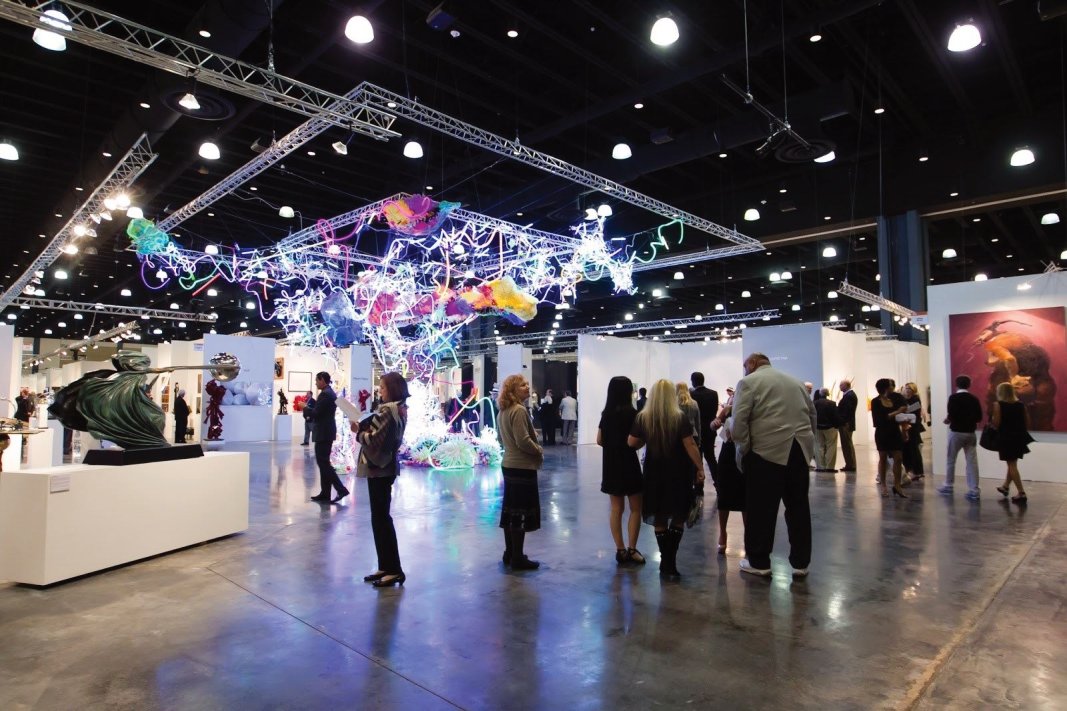 Since its first edition in 2016 , Art Boca Raton  has been a draw for curators, collectors, designers and celebrities and the opening night Vernissage benefiting the Boca Raton Museum Art School is supported by art patrons; Sokol Foundation, Lisa Marie Browne, Jody H. & Martin Grass, J.A.R Moeller LLC, Andrea Kline, Robin May, Diane & Stanley Miller, Florence Paley and corporate support by Nieman Marcus.
Art Boca Raton Fair joins the Boca Raton  cultural season major institutions  that  offers a wide range of year-round programming art, music, theater, international film cinema and lectures on current events: FAU University Theater,  & Schmidt Art Center; Lynn University, and Music Conservancy;  Boca Raton Museum and Art School, Festival of the Arts,  and Symphonia Boca Raton.
Art Fair Location
3450 NW 8th Avenue
Boca Raton, FL 33431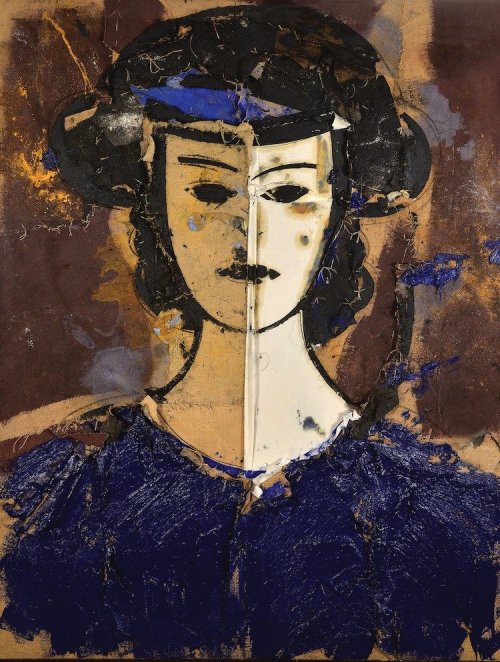 /