Follow the best art news, events, galleries & artists
| | |
| --- | --- |
| Posted on 27 August, 2021 at 8:50 | |
Last August 13th the gallery Miart Space located at 151 NW 36 Street in Miami opened its door with a fabulous Zen art exhibition by artist Juan Carlos Gonzalez.
The exhibition will be open until September 4th 2021 with a fine selection of mixed media and pointillism original pieces with a Zen theme. The gallery is located in the north part of Wynwood, just a few blocks away from the luxurious Design District in Miami.
Juan Carlos Gonzalez is a Spanish /Venezuelan artist born in 1967. Mr Gonzalez lived in Hong Kong where he got a deep inspiration in the Zen art. He elaborates zen art pieces that interact with the soul using a unique pointillism technique. The artist just exhibited a few weeks ago in Brussels, Europe at a fantastic collective show at Luna Rosa Art Gallery.
To arrange a private visit to the exhibition or to learn more about the artist please email the gallery at [email protected] For more details check out @miartspace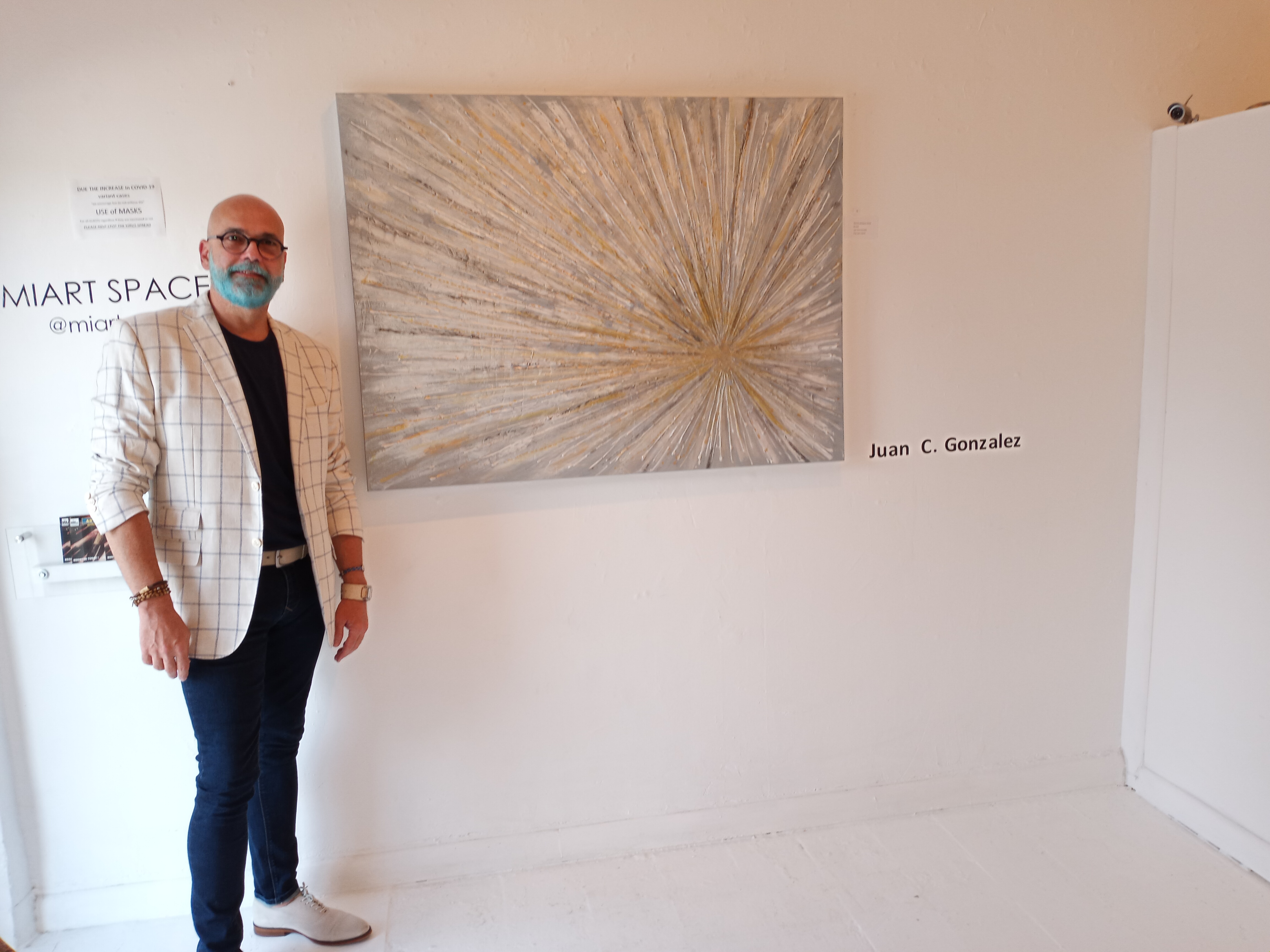 | | |
| --- | --- |
| Posted on 1 November, 2020 at 18:42 | |
1000 Kites during Miami Art Week 2020
We normally think of kites as playful objects for our entertainment, consider alternative uses that could elevate our consciousness, raise awareness and shift perceptions. As a collective action 1000 Kites aims to provide an opportunity to spark dialogue and gain perspective on the intersecting crises affecting humanity and reflect on past, present, and future.
1000 Kites seeks artists to submit a kite as an art object to participate in an outdoor activation taking place in Miami Beach, December 3-6, 2020. Artists are invited to make their own kites and encouraged to experiment and play with the boundaries and significance of this unique object as an art form.
We are currently holding an Open Call for submissions to join the catalog.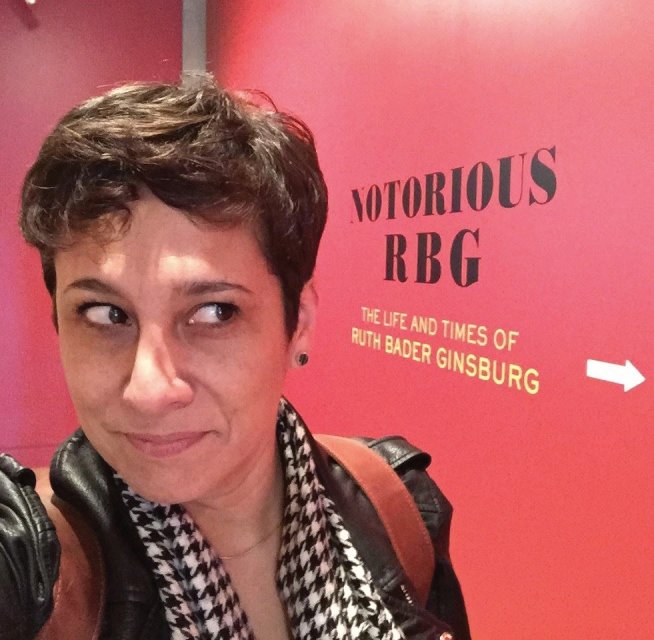 Founded by Paola Lopez & Pia Cruzalegui, the first activation of 1000 kites will take place during the days of Miami Art week 2020. Further details on the project are forthcoming as we continue to develop our vision. Stay tuned! For more info, visit and connect with us on Instagram 
@1000_Kites
In the left image curator / artist and founder Pia Cruzalegui
| | |
| --- | --- |
| Posted on 10 August, 2020 at 18:32 | |
During the pandemic of 2020 ART still flows in the Sunshine City. After the slow business opening due the pandemic, the art world comes back to life during summer with fantastic contemporary exhibitions.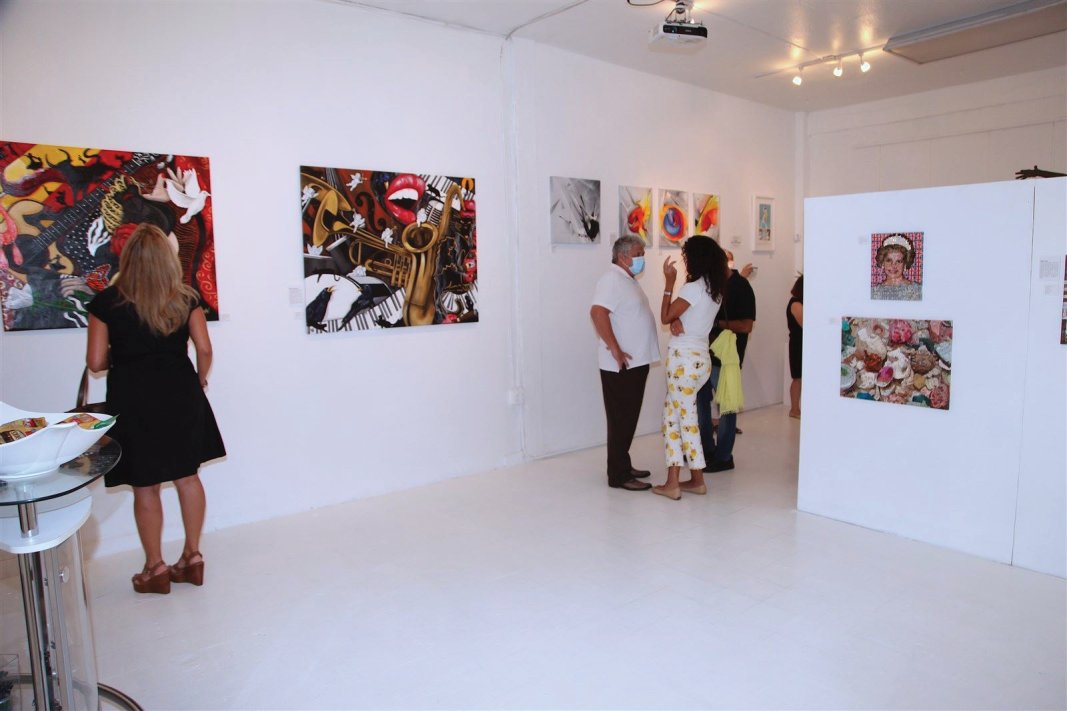 The gallery Miart Space in Miami will hold this month of August 2020 a contemporary collective exhibition open to the public. 
The exhibition will follow all CDC recommendations of limited occupancy, face covering and distancing from August 7th to 29th 2020.
The artists in this collective show are as it follows: Pablo Azar from Mexico, Marianella Antonetti and Patricia Reagan from Venezuela, William Villanueva from US and Eric Wuersten from Switzerland.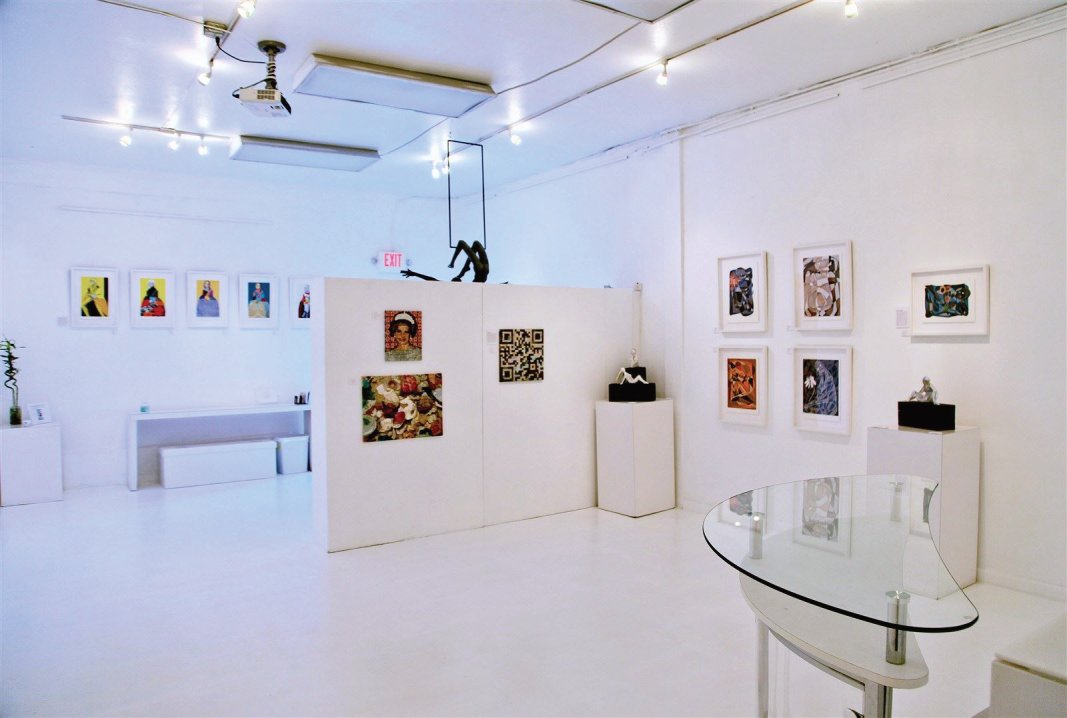 This gallery space was established in the Wynwood art district since 2013 and is located at 151 NW 36 Street, Miami FL 33127. 
The venue is a couple of blocks south from the well-known Design District in Miami and offers easy access from I-95.
For more information please visit their website www.miartspace.weebly.com
Instagram @miartspace
| | |
| --- | --- |
| Posted on 19 June, 2020 at 7:48 | |
Biennale Wynwood exhibition will take place with its first edition from June 25th to 28th 2020.
This is a cultural event for the city of Miami that will represent established active artists with relevant national and international backgrounds to represent the cultural diversity in Miami.  .
 Miami enjoys a vibrant culture that is influenced by a diverse population from "all around the world". This is a juried art exhibition with recognition to the participating artists.
On Sunday June 28th a series of small conferences will take place from 1 pm to 4 pm. These conferences from professionals in the field will take place  at 145 NW 36 Street, Miami FL 33127 .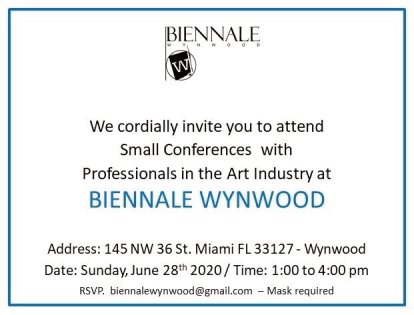 The conferences are free of charge and open to the general public. 
The speeches for this cultural session will be given by personalities like:
Investor Alex "China" Gracia       
Curator Pia Cruzalegui   
Politician Raquel Regalado
Architect Justo Vera Ayestaran
Educator Luis Valenzuela
Entrepreneur Domingo De Lucia
For more information please refer to the Biennale Wynwood website or email
[email protected]
| | |
| --- | --- |
| Posted on 11 March, 2020 at 18:47 | |
The Biennale Wynwood exhibition will take place right after this Spring 2020 from June 25th to 28th in response to the need of cultural enrichment in Miami, and to frame the history of the neighborhood and communities' unique experiences. Miami enjoys a vibrant culture that is influenced by a diverse population from "all around the world".
A talented group of established active artists with relevant national and international backgrounds will showcase their impressive art displays in the main art district of Miami named Wynwood. This is a curated art exhibition with recognition to the participating artists.
This cultural event will represent the diversity in Miami with various countries at Biennale Wynwood. Twenty-five 25 countries will be represented at Biennale Wynwood with artist' paintings, drawings, sculptures, photography and art installations.
BIENNALE WYNWOOD CALENDAR:
Thursday June 25th 2020 - VIP Opening night preview
Friday June 26th 2020 - Grand opening & Diplomatic gala
Saturday June 27th 2020  - Architects, Designers Encounter
Sunday June 28th 2020 - Artists and personalities talks
VENUE: 145 NW 36 Street, Miami FL 33127 – Wynwood Art District
2020 FIRST EDITION - ARTISTS BIENNALE WYNWOOD
1.   Argentina        Eva Castell
2.   Brasil           William Villanueva
3.   Cuba             Gustavo Fernandez y Rafael Consuegra
4.   Chile            Karen Schulze
5.   China            Hongmin Ji 
6.   Colombia         Miguel Aya y Jairo Romero
7.   Costa Rica       Andres Celis
8.   Ecuador          Fernando Toledo
9.   Egypt            Chirino-Said
10.  Francia          Benedicte Blanc-Fontenille
11.  Germany          Angelika Kade
12.  Haiti            Jude Papaloko
13.  Holland          Reinaldo Torres
14.  Hungary          Alejandro Szilagyi
15.  Israel           Dora Gabay
16.  Italia           Filomena Petrucci y Daniela Bertolini
17.  Mexico           Pablo Azar
18.  Panama           MaiYap & Brian Vergara & Eliezer Martinez
19.  Peru             Gabriel Juarez
20.  South Korea      Sophia Kwak & Erion Cha & Choo Kyung
21.  Spain            Villarroel Sierraalta & Pamy Bendayan
22.  Switzerland      Eric Wuersten
23.  Uruguay          Veronika Beyhaut
24.  USA              John Angee & PJ Mills             
25.  Venezuela        Carlos Tirado & Edo
URBAN ARTISTS :       Diego Cardenas, Max Gutierrez & Israel Rincon 
BIENNALE, Italian for "biennial" or "every other year", is an art event that happens every two years. The word biennale is most used within the art world to describe large-scale international contemporary fine art exhibition. 
WYNWOOD is Known for its many colorful murals, art centers and galleries, Wynwood is one of the city's most happening districts. Wynwood Art District is an outdoor museum showcasing large-scale works by some of the world's best-known street artists.
| | |
| --- | --- |
| Posted on 11 December, 2019 at 21:41 | |
Every year on the first week of December, the city of Miami attracts thousand of art collectors and rt lovers from all over the world for MIAMI ART WEEK. The juried exhibition Historical Wynwood took place last December 6th, 7th & 8th 2019 as a cultural enrichment for the community of Miami. 
The exhibition showcased eleven talented artists that worked in the frame of Wynwood theme to present an excellent display. The selected juror of this cultural event was Mr Alfredo Mele from Indsign, who awarded with special mentions one artist for each category.

This photography & urban art juried exhibit was held at Art Center Wynwood located on 36St. The exhibition took place during the  basel weekend and had an excellent turn out.  Historical Wynwood emphasized the history of Wynwood and served as a promotional event for the upcoming biennale that will take place next Spring 2020. 

The urban art special mention was given by the juror Mr Alfredo Mele to the artist William Villanueva from Brazil and the Photography special mention was given to the Peruvian photographer Rolando del Campo.
For more information on the upcoming biennale please visit www.biennalewynwood.com
| | |
| --- | --- |
| Posted on 11 December, 2019 at 21:08 | |
The exhibition Historical Wynwood took place last December 6th, 7th & 8th as a cultural enrichment for the community of Miami. 
This photography & urban art exhibit took place at Art Center Wynwood located on 36St. The exhibition took place during the  basel weekend and had an excellent turn out.  The exhibition emphasized the history of Wynwood and served as a promotional event for the upcoming biennale that will take place next Spring 2020. 
The editor Joicie  Castillo from  local magazine ESENCIAl  had a special article covering this art show in its December edition.  ESENCIAl magazine is a sponsor for Biennale Wynwood and supports cultural events.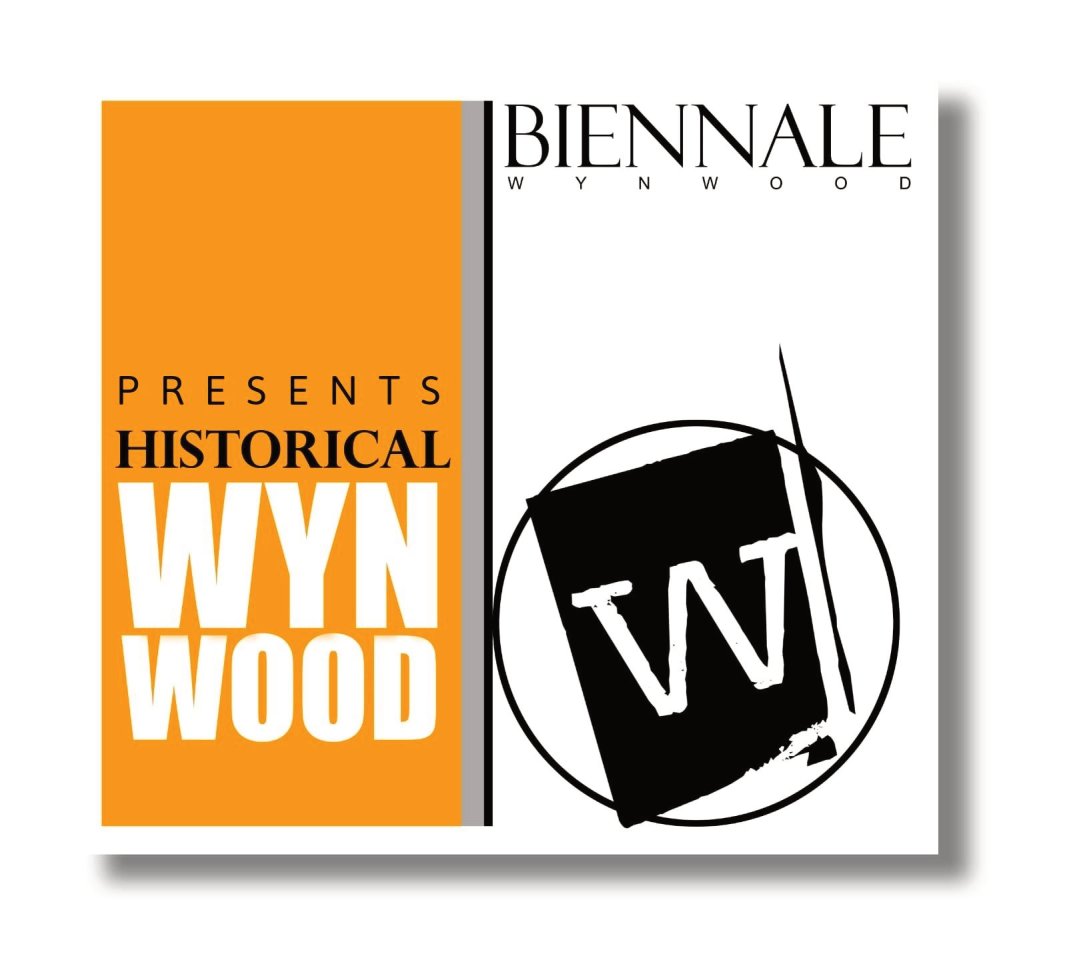 | | |
| --- | --- |
| Posted on 2 June, 2019 at 22:03 | |
The Directed Art Modern is pleased to present L.U.C.A, a solo exhibition by Miami artist Khotan Fernandez.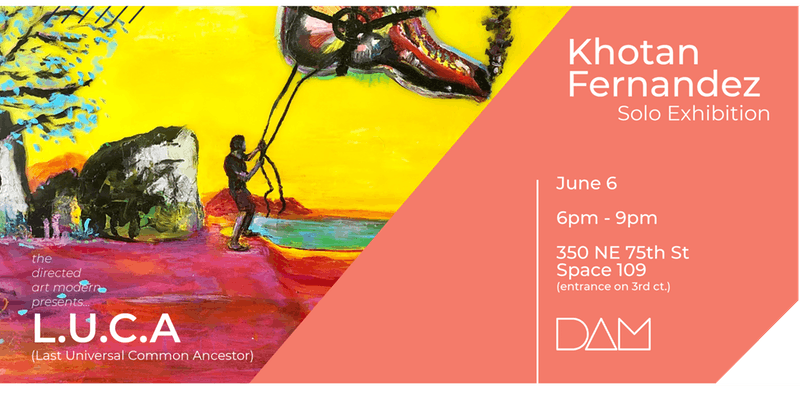 L.U.C.A: Last Universal Common Ancestor, experiments with the use of different materials, including glass, resin, paper, tile, wax, ink, and cut-out drawing enhancing the idea that it is through the many differing components, when seen together mimics the start of being, and how the world today and the individual are comprised of many elements, which ultimately unites us all. The collection also involves a metamorphic vision between mediums, in which sculptural objects appear to be transforming, or evolving from something they were, or into something completely new, mesmerizing the viewer in the process. Speaking on his work for the exhibition, Fernandez states: "I chose the subject matter because of the of the freedom it allows," the freedom to explore from the beginning to the Now.
Fernandez is a confident and often philosophical artist often delving into the metaphysical, here though, his approach is ontological as he explores being and the forces of life. To find the answers to his questions on existence, and the forces of life he looks beyond Western Society and draws from horizons of cultures of the Other and the sciences.  This mystical ancestral being, the originator of our reality is on display from June 6th to June 26 that The DAM's gallery in Little River.
| | |
| --- | --- |
| Posted on 15 January, 2019 at 19:02 | |
Local ceramic artist James Herring, in combination with the ikebana international Miami Chapter 131 offers a fantastic art auction to support Parkland Cares.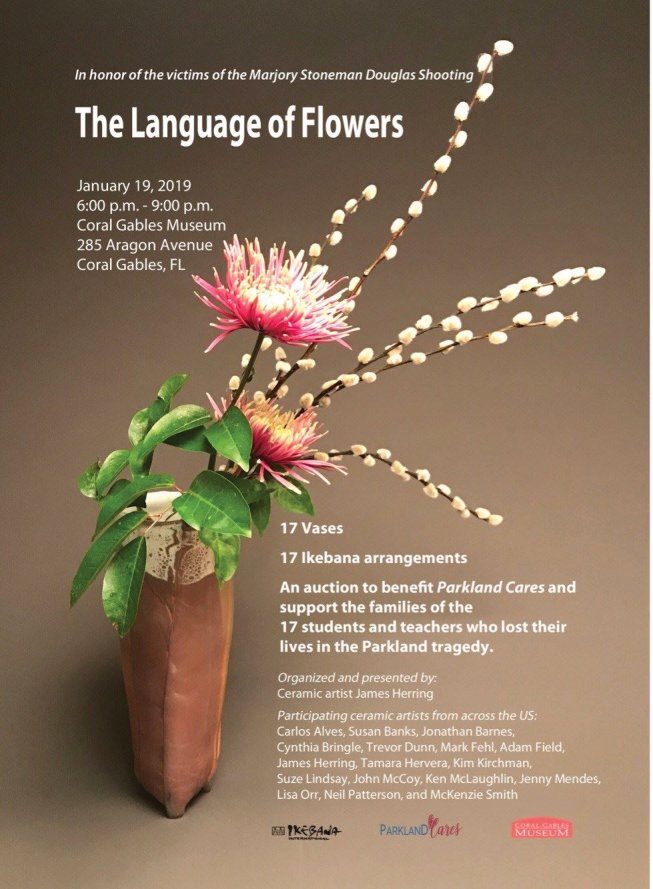 We invite you to attend to this fabulous art exhibit that combines ikebana flower arrangements in vases donated by ceramic artists from around the country. 
Artworks will be auctioned off this Saturday, January 19, 6-9 pm at the Coral Gables Museum to raise funds for, Parkland Cares, an organization that provides mental health services for survivors, families and the community after the Parkland shooting last year.
Don't miss this opportunity to help and admire fantastic art pieces.
| | |
| --- | --- |
| Posted on 7 January, 2019 at 21:26 | |
The Cultural Center of Spain in Miami (CCEMiami) and Spain Arts & Culture present the solo exhibition Art. Galicia. Sustainability. Miami. History by Spanish artist, Eugenio Ampudia. The view opens on Thursday January 17 at 7 p.m.
Kike Ortega showcases an exclusive selection of works in Miami using recycle materials. Originally from Pontevedra, Spain, Kike Ortega draws inspiration from his formal training as an architect, profound curiosity in people and their emotional state, as well as his passion for the environment.
Kike Ortega started painting as soon as he could hold a brush. Upon his father's insistence, he completed an architecture degree, which greatly influenced his art, combining innate creativity with process and structure. Kike's unique technique reflects his desire to innovate, impact, demolish pre-existing notions, and ultimately take the risk. His creative process is a self-described dialog with the chosen materials.
The role of Art in the current context of ecological crisis is certainly important. In Contemporary Art, the Art / Nature relationship adopts a series of manifestations that we artists develop through our ideas.
In my work, nature has gone from being an object of representation to becoming the main character or the subject of a type of art that acts on it or with it.
For some time it has become usual the identification of the concept of nature with ecology and as a consequence, this has resulted in the so-called ecological Art …….. but my art is not only ecological. No …… it is not ….. or it is not so much.
It is true that many of my pieces are made with recyclable materials. This obviously implies a speech on the re-use of our planet resources, but it does not mean that it necessarily entails a political nature, nor a protest. I really work instinctively and somehow in the middle of it. I do my bit to preserve nature. Simply explore new materials and they give me great freedom to work. A painter, an artist has to have the ability to discover possibilities where others don't see anything.
In my paintings when I paint, I seek to let the materials speak with rawness and honesty (concrete, metal, wood) allowing each of them to input its value (forcefulness, warmth, roundness) and try to balance it in the best way possible way.
As Eduardo Bebono said: "… it is about observing objects, not only for what they are but also for what they could become ……….. It has never harmed anyone, when you have understood one thing for what it is, to go deeper and try to see what else it could be. "I have always developed my work through my homeland elements as a union nexus. I like history I like "the old".
And I like Galicia and what it represents …… its burlap and its textures that represented so well our raw material ……. our literature work, some perhaps too forgotten …… The wood of our eucalyptus trees, pines and fish boxes… with such a life and with the smell of the sea …… the jerry cans that come and go, and those that were too exhausted and were left behind in our land, useless on their original function, to form part of our environment.
I like Galicia, always so close to the American Continent. I like to remember that we were part of its history.
The view will be open until February 23 2019. 
/