Follow the best art news, events, galleries & artists
| | |
| --- | --- |
| Posted on 2 June, 2019 at 22:03 | |
The Directed Art Modern is pleased to present L.U.C.A, a solo exhibition by Miami artist Khotan Fernandez.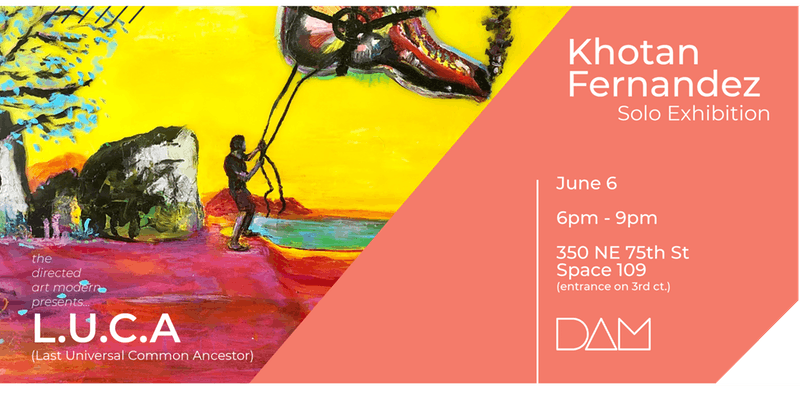 L.U.C.A: Last Universal Common Ancestor, experiments with the use of different materials, including glass, resin, paper, tile, wax, ink, and cut-out drawing enhancing the idea that it is through the many differing components, when seen together mimics the start of being, and how the world today and the individual are comprised of many elements, which ultimately unites us all. The collection also involves a metamorphic vision between mediums, in which sculptural objects appear to be transforming, or evolving from something they were, or into something completely new, mesmerizing the viewer in the process. Speaking on his work for the exhibition, Fernandez states: "I chose the subject matter because of the of the freedom it allows," the freedom to explore from the beginning to the Now.
Fernandez is a confident and often philosophical artist often delving into the metaphysical, here though, his approach is ontological as he explores being and the forces of life. To find the answers to his questions on existence, and the forces of life he looks beyond Western Society and draws from horizons of cultures of the Other and the sciences.  This mystical ancestral being, the originator of our reality is on display from June 6th to June 26 that The DAM's gallery in Little River.
Categories: Art in Miami
/