Follow the best art news, events, galleries & artists
| | |
| --- | --- |
| Posted on 21 April, 2020 at 17:03 | |
Helmut Koller
, a painter known world-wide for his vibrant, festive, and beautiful paintings of animals. The 50th anniversary of Earth Day is this
Wednesday, April 22
. The featured artist for the month supports an environmental cause you care about, the endangered animals.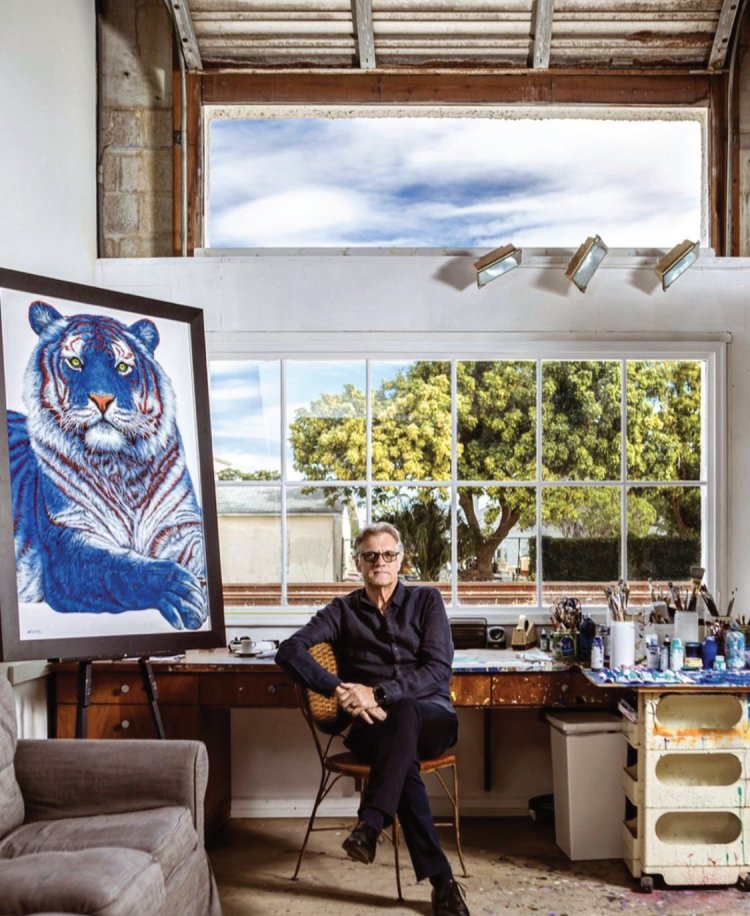 Helmut Koller stands out with his innovative take on animal art, especially the TIGERS. "These paintings are iconic portraits of sentient beings, supreme beauties without a reference of time and space, esoteric manipulations of nature," Koller explains. He brings a unique take on color never before seen on these exotic animals.  More importantly he cares for the well being of these magnificent creatures. 
Helmut in his sophisticated approach to these animals is simply a more elegant take on what's important and can certainly be credited as the real Tiger King in capturing the true essence of a tiger. 
Helmut Koller is mainly known for his colorful, bold and festive paintings of animals which are collected on four continents, America, Europe, Asia and Africa. Koller grew up in the beautiful Austrian countryside. After completing his training as a photographer and a brief professional detour to Germany he became the official photographer for the Vienna State Opera back home in Austria.  
Feeling confined in Europe and eager for the ambition of America, Koller moved to Manhattan then Palm Beach, Florida where he now resides.  In 1987, with his first collection of paintings, "Homage to Egon Schiele", Koller made the transition from photography to painting. The artist then turned his interest to historic portraits of the Native Americans. Figurative paintings in acrylic on canvas followed. 
Since the beginning of 1997 Koller is working on a series of colorful animal paintings.  In summer 1998, Suppan Galerie in Vienna, Austria, showed these new paintings for the very first time at an exhibition. Galleria di Sorrento at Caesars Palace in Las Vegas premiered these super realistic "new pop" paintings in the United States in the summer 1999.  Until 2016, Galerie Dumonteil in Paris, Shanghai and New York, represented Koller's art work and exhibited his paintings at major international art fairs. Nowadays the rich and colorful world of Helmut Koller, appeals to collectors on four continents.
Helmut Koller, the perfect artist to feature during for earth week

#kollerism
Categories: Art around the Globe
/