Follow the best art news, events, galleries & artists
| | |
| --- | --- |
| Posted on 9 May, 2022 at 20:30 | |
Summer art camp in Miami 2022 starts on June 13th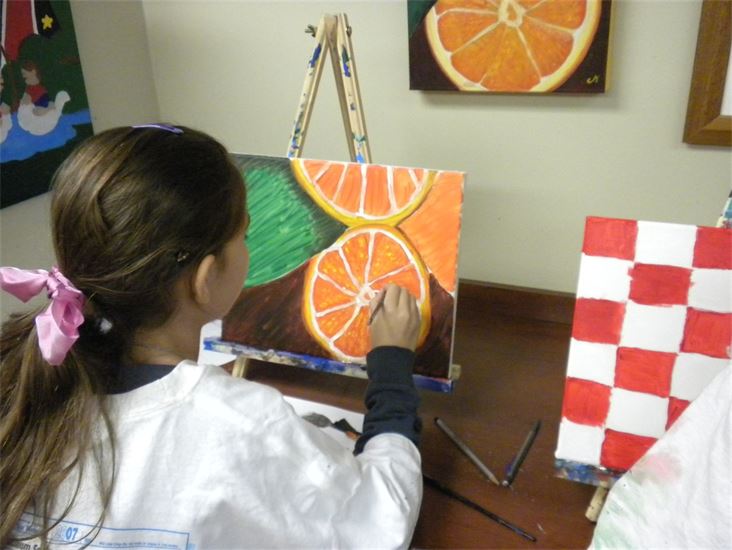 It will be our pleasure to assist you with our fabulous educational summer program. Our camp is proud to be celebrating its 16th anniversary this year 2022 with a fantastic annual program to enrich the children minds. Creating art, and making creative projects after the past pandemic times feels like food for the soul.
Art Classes Miami educational art camp will start on June 13th 2022 at the Wynwood studio location at 151 NW 36 Street in Miami FL 33127. The weekly session covers all day with activities from 10 am to 4pm. Children get to work in oil paint on canvas, acrylic paint on canvas, sculpture in clay, glass mosaics, drawing, cartooning, watercolor and more.
This camp is suitable for children ages 8 up to 13 years old, and all art supplies are included. The camp group is very small with a maximum of 10 kids per week at a fantastic indoors venue. Our academy is an ongoing educational place that teaches art all year round, so the children get to experience an authentic art studio experience directly from professional hands.
Only prepaid weeks will be reserved, and space is limited to ten kids per week.
No walks are allowed without prior registration.
The fee per week with all supplies included is $650 for full time option and $350 for half time option. Camp registrations are per week so you can register your child for as little as one week.
ART CAMP WEEKS available in Wynwood
Week 1: June 13 to 17
Week 2: June 20 to 24
Week 3 June 27 to July 1st
ART CAMP WEEKS available in Palmetto Bay
Week 4: July 25th to 29th
Week 5: August 1st to 5th
Kindly find the art summer camp registration & payment links per week on our website: https://artclassesmiami.com/summer-camp-and-parties" target="_blank">www.artclassesmiami.com/summer-camp-and-parties
Feel free to email or call to set up a visit to our camp locations. It will be our pleasure to show you around. Our instructors are bilingual and will be able to guide you in either Spanish or English
Palmetto bay studio address: 14115 S. Dixie Hwy Suite #C. Miami FL 33176
Wynwood studio address: 151 NW 36 St. Miami FL 33127
Contact Ph. 1-786-406-9915 / Website: www.artclassesmiami.com / Email: [email protected]
#artclassesmiami #artsummercamp #summercampmiami #artcamps2022 #artcampmiami #summer programs
Categories: Art in Miami
/